[ad_1]
By KABS KANU
Sierra Leoneans are regretting with tears the monumental mistake they made in 2018 to vote for President Maada Bio. If you ask any Sierra Leonean on the street, they will tell you without reservation—-They have regretted the decision to vote for President Bio. And the reason for their regret is simple : PRESIDENT BIO HAS ABANDONED THE PEOPLE OF SIERRA LEONE.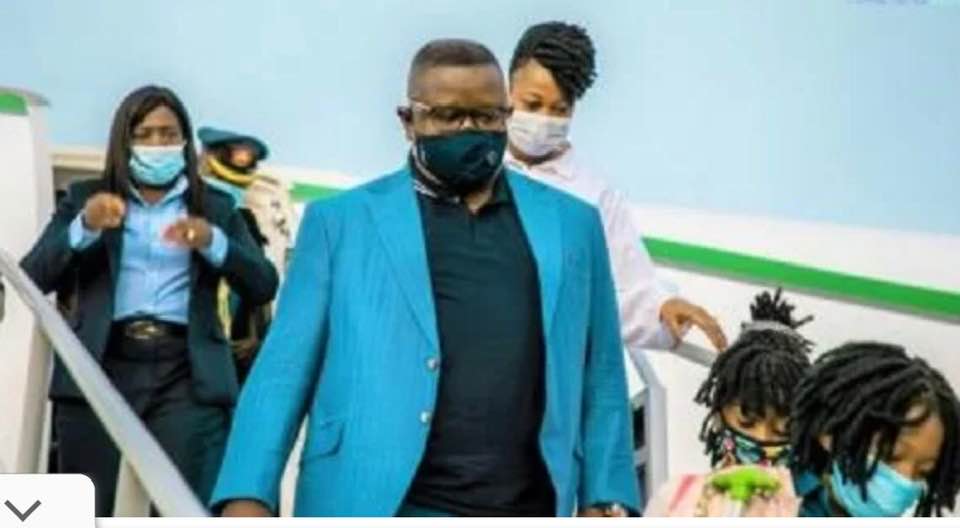 This is very obvious from the callous treatment the president is meting out to the people.
Almost a month ago. the president left the people of Sierra Leone and said he was going to Britain to attend an internet summit on education. Firstly, the people knew that this summit was one that the president would have easily attended at home, because it was being held on the internet. Given the terrible economic situation in the country, a wise president who loves his people would have decided against attending the summit . He could have sent a clear message that he cared for his people by saving their precious resources to stay home and attend the conference online. But Bio did not do that . Believing that the Sierra Leonean money is all there for the taking, the president gathered 15 members of his government, plus his wife and family and headed out of the country.
This was a most reckless decision , in the face of the mounting economic woes besetting our country. This is because apart from the the enormous costs of plane tickets for every member of the delegation, including his family. each and every one of them would also receive perdiems at huge cost to the government. The question on every lip was : Why would President Bio do this to the country when the economy was in a coma and there was urgent need to save precious resources ? Why would this president afford to be so wasteful. for an internet summit that he could have attended at home ?
But if this was anything to go by. there was more surprise and shock in store for Sierra Leoneans. Since the summit ended two weeks ago, President Bio, unlike other leaders who managed to attend, who have all gone home, has still not returned home and nobody actually knows when he will. because it has been announced by his media team that he has left London and was now headed for Turkey on a private trip for another two weeks. Another two weeks out of the country ? Already, there are complaints all over the country for the two weeks the president spent in London, relaxing in a posh hotel with his delegation, wife and family at government expense. How can a president be so callous to his country ?
Since he came to power, President Bio has set a niche as the head of state that loves to fly. He hardly stays at home. He is always on the go, flying here and there and at one time he invited international ridicule when he and his wife and delegation spent over a month in Lebanon, without any explanation to the people, until his flippant and insensitive wife, First Lady Fatima Bio, came on social media to brag that they had been on honeymoon.
if President Bio has ever brought the goodies home from his many travels abroad, it would have been a little understanding. But to this date, President Bio has got nothing to show the Sierra Leonean people for his multitudinous travels abroad. Investment is at a standstill in the country . Nobody comes to invest in Sierra Leone because the SLPP Government has not created the conducive atmosphere to stimulate investors. Foreign organization and government assistance and investment in the country's infrastructure and development projects are at a very low ebb. If you ask the president what the nation has benefitted from his travels, he will have nothing substantial to tell you—-he is always just building castles in the air
The president had been out of the country since July 25 and in his absence things have continued to fall apart and the people are not feeling the assuring , Hans-on and physical presence of their head of state. Prices of fuel have gone up again; schools have still not received their subsidies and teachers have not been paid their salaries. The fuel price increase has had a domino effect in the markets with costs of food and basic commodities escalating. There are no gloves or medicines in the hospitals. Covid-19 is raging and another dangerous illness, the Marburg virus has surfaced in neighboring Guinea.
The people of Sierra Leone have a right to believe that President Bio has abandoned them. He has left them to suffer and gone to lie down in foreign hotels in London and now Turkey, lavishing the country's money and resources.
[ad_2]
Source link