[ad_1]
Bio on Cliff-hanger!
By Septimus A.M. Saffa
"Time flies and draws us with it," goes a philosophical saying.
Three plus years have come full circle since President Julius Maada Bio of the Sierra Leone Peoples Party (SLPP) was ensconced to power on 4th April, 2018, by a combination of rogue states in the regime change conspiracy.
As pointed out in one of the articles published in Monday, 2nd August 2021's edition, it is an incontrovertible fact that the Bio-led government has failed in its first three years in power.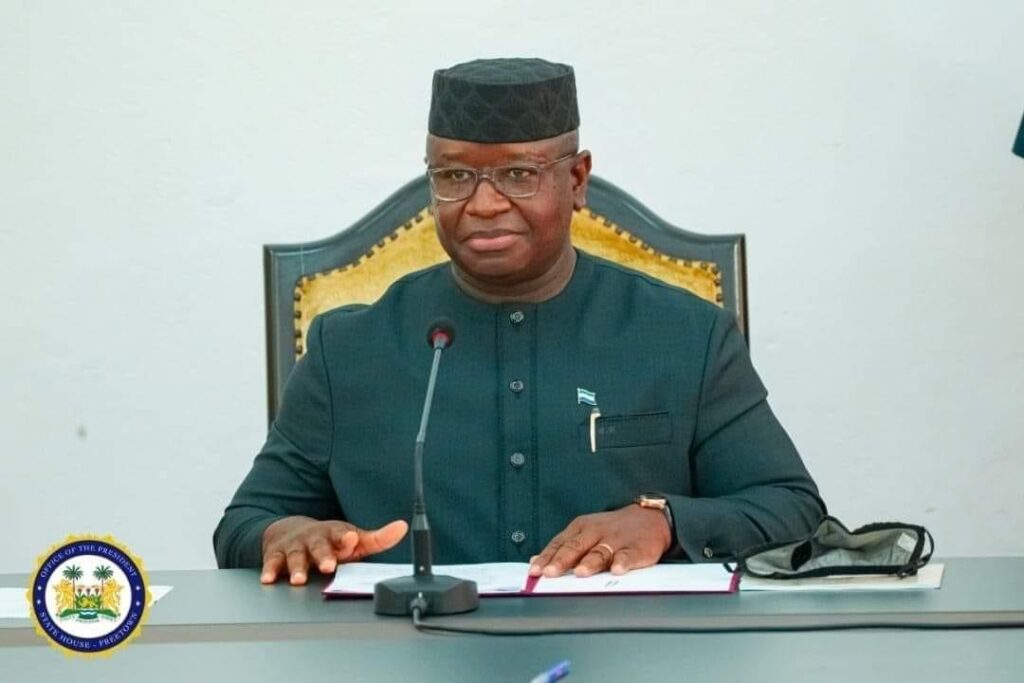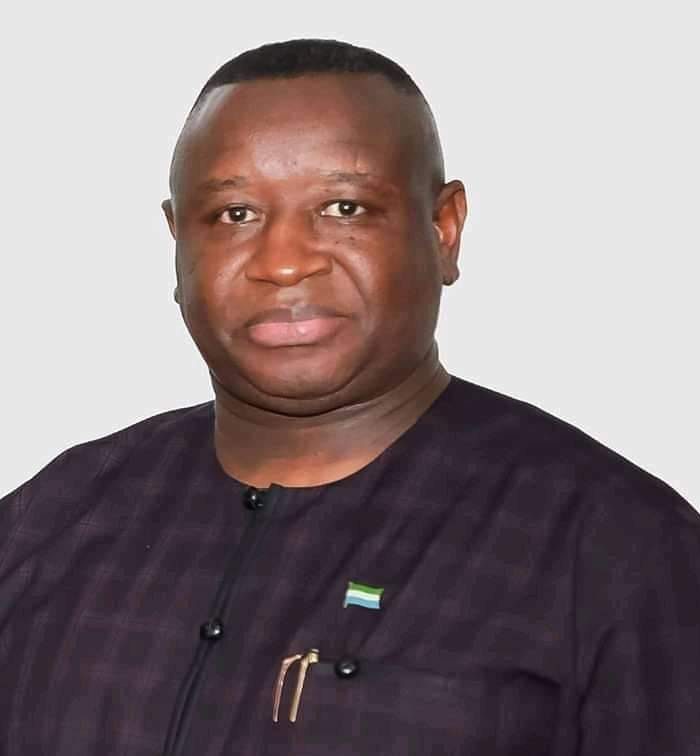 Now in its last lap of administration as the clock ticks to 2023, President Bio is on a cliff-hanger.
Moving from walking on a tight-rope to now hanging on a cliff-hanger, it is like confirming the legendary reggae maestro, late Joe Hills's lyrics, which goes:"Jump up from the frying pan right inside the fire."
The performance of President Bio is getting from bad to worse on all fronts.
Less than two years to 2023 presidential elections, President Julius Maada Bio is hanging on a cliff-hanger because of the following as justified by Eagle's Eye based on wide spread aggregated opinions of large number of compatriots interviewed across the board in many parts of the country.
The fact that President Bio failed to tread on the path of continuity in implementing projects left behind by the erstwhile APC government of former president Dr. Ernest Bai Koroma, has contributed in his failure to achieve set objectives of his party's manifesto.
The fact that President Bio deliberately deviated from addressing salient issues of development rather concentrating on confiscation and seizure of properties of past ministers clearly portrays him as a vindictive individual.
The fact that President Bio is obsessed with harassing and intimidating former president Koroma, blatantly disregarding clause of presidential immunity indicates his sense of loss of direction.
The fact that President Bio has overlooked ministers like Prof. Francis, JJ Saffa, Kanja Sesay, Lahai Lawrence Leema, amongst others who are in different areas allegedly putting up multi-million dollar buildings, exposes him as hypocritical and bereft of sense of fairness in the fight against graft.
The fact that the government media handlers have failed to respond appropriately to claims of an American based site that President Bio and wife are siphoning millions of dollars from state coffers in this last lap of his administration (eg: the latest trip to UK on a so-called Global Education Summit), adds credence to arguments by observers and political commentators that, 'Bio is out to dreg!'
The fact that the economic situation is getting from bad to worse which have been accentuated and compounded by rising food prices due to the effect of the recent increase in the pump price of fuel, has placed a gulf of revulsion and distance between him and ordinary people-who are in the majority.
The fact that President Bio had poisoned the democratic 'soup' of the nation which was prepared by former President Koroma by his entrenched and acute cords of dictatorship, now places him in the category of distasteful past and present dictators like Hitler, Abacha, Mussolini, Stalin, Mosuveni, to name but a few.
The fact that Bio has continue to partition and compartmentalize the nation on ethno-regional settings in his art of governance, failing to promote and enhance nation-state, has made him a personality of tainted politician devoid of values of nationalism and patriotism.
The fact that President Bio and government have failed to achieve less than a quarter of the policies and promises of the SLPP, now close to five years, indicates the Cliff is losing its grip and that come 2023, he is destined to fall from the cliff- hanger.
His supporters' prayer is that, he may not fall like the character mirrored in the metaphorical poem: "Caliban" as written by Sierra Leone's outstanding poet, award-winning novelist, short story writer, lecturer, theorist and journalist Prof. Syl Cheney-Coker in one of his poetry volumes: entitled: "The blood in the desert's eyes".
Indeed time is flying and it is drawing Bio with it.
©️ We Yone Press 2021
[ad_2]
Source link